Yes, that was a completely tacky improvisation of a title, totally ripping off Fall Out Boy's "Saturday," but I had to. How can I not be completely exuberant over the fact that I'll be out for summer break in five weeks?! Although I'm currently bogged down with research papers (with seven-page annotated bibliographies, mind you) and exams, I'm not letting the promise of the summer sun leave my mind. I have so many things to look forward to- I'm convinced that summer 2010 will be my best yet. So what do I have to look forward to, you ask?
For starters, I'm going to see Young The Giant (formerly The Jakes) on May 10th, the Monday after finals! I fell in love with this band the moment I heard them, and I cannot describe how excited I am to finally see them in Atlanta! They're opening for Minus The Bear, who my boyfriend Leighton is completely obsessed with. Needless to say, it should be a fun show at the artsy Variety Playhouse in Little 5 Points.
I'll also have oodles of time this summer to do two of my most favorite things: read and sip tea. I know, it probably makes me sound lethargic and anti-social, but I love laying in the sun reading a classic novel and drinking iced green tea! I just recently started reading Hemingway, and I now know why his writing is regarded so highly- he's brilliant. I plan to read my way through his works this summer, one by one. I'd also like to start reading Kurt Vonnegut, who I've heard is fantastic as well.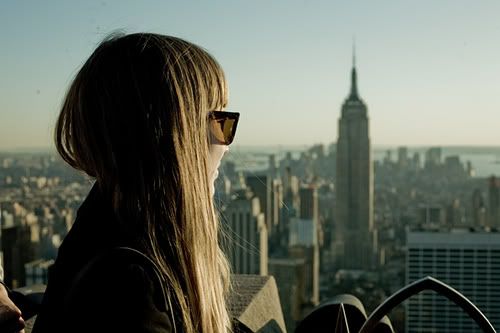 Most importantly, I'm determined to make my way to New York City this summer. Even if it's only for a long weekend, it would make me unbelievable happy. I feel like my future is stowed away in the core of the Big Apple, and I've held onto big city dreams since I was young. Sure, Atlanta is a fun city, but nothing compares to NYC. Being able to stomp the pavement of Times Square and lounge in the grass of Central Park would bring me to life. I've saved up for this trip ever since I got my first job over a year ago. It's time for me to spread my wings and venture North :)
I promise I'll upload outfit posts again soon! Like I mentioned in previous posts, Spring Break completely ruined my work ethic and sense of time management. I've been running on summer time ever since I returned home. I need to get back to my regimented collegiate schedule! Have a beautiful day, everyone.
Lindsay